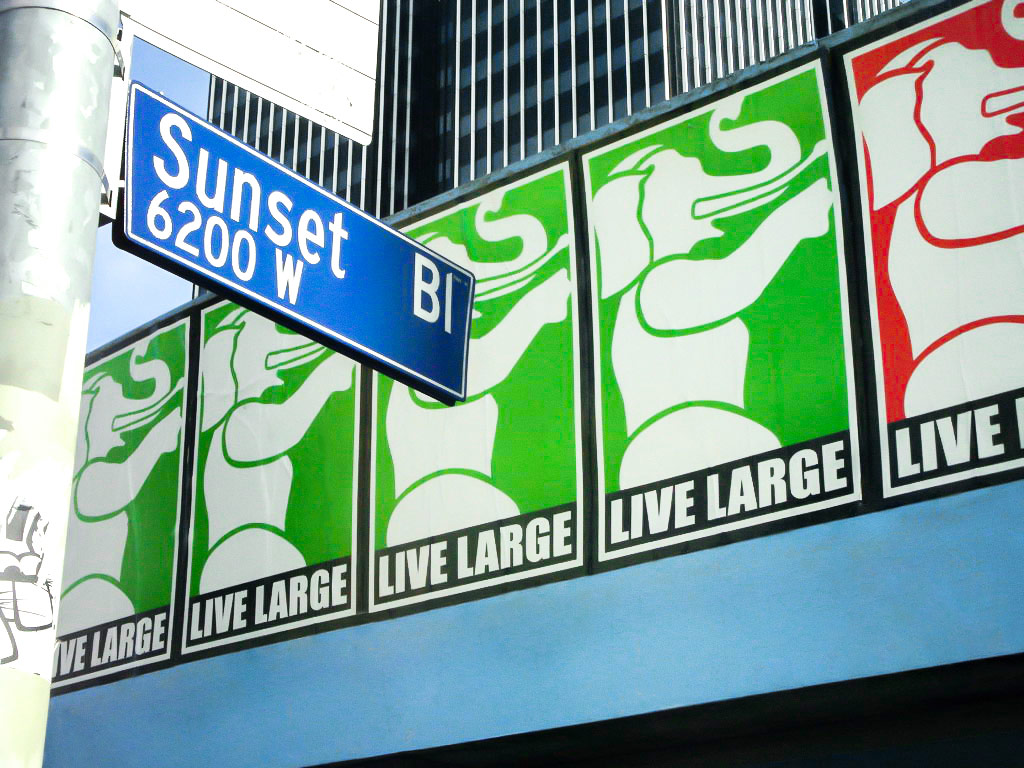 Live Large, Live Art
HDF.LA curated a group of six influential LA street artists to collaborate on a series of limited edition and signed "Live Large" prints. They were featured content of the brand campaign and part of an on-site installation to raise awareness and cool factor for the H&H brand, with all proceeds directly benefiting Reaching To Embrace Arts (RTEA), supporting art in public schools.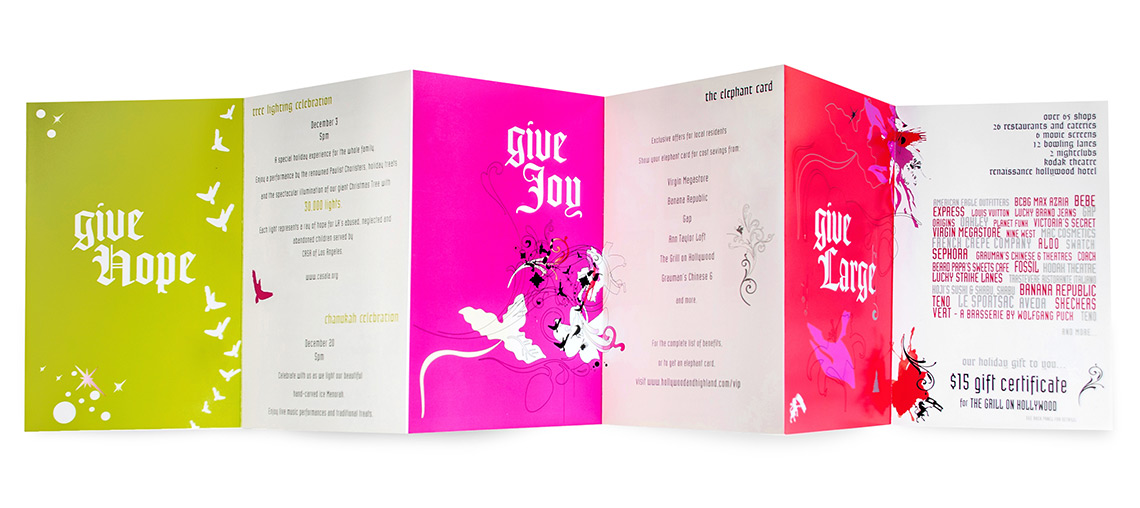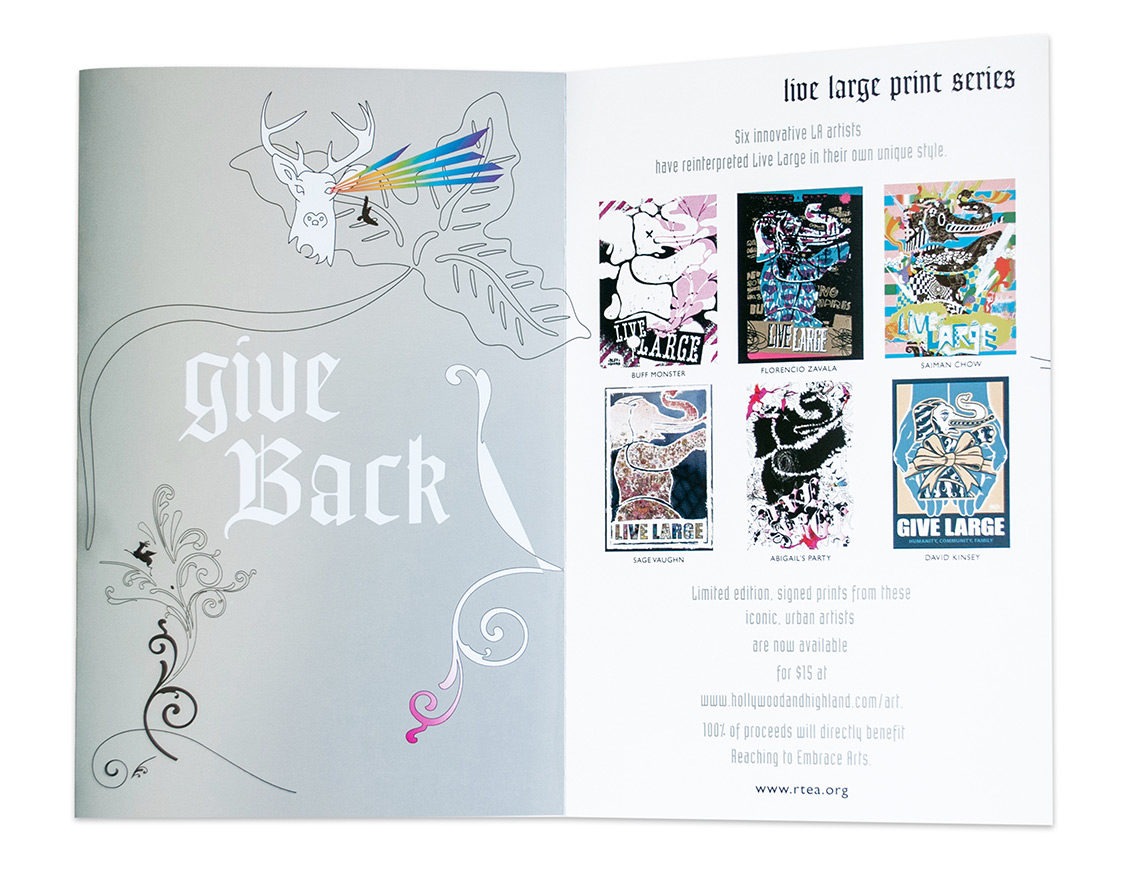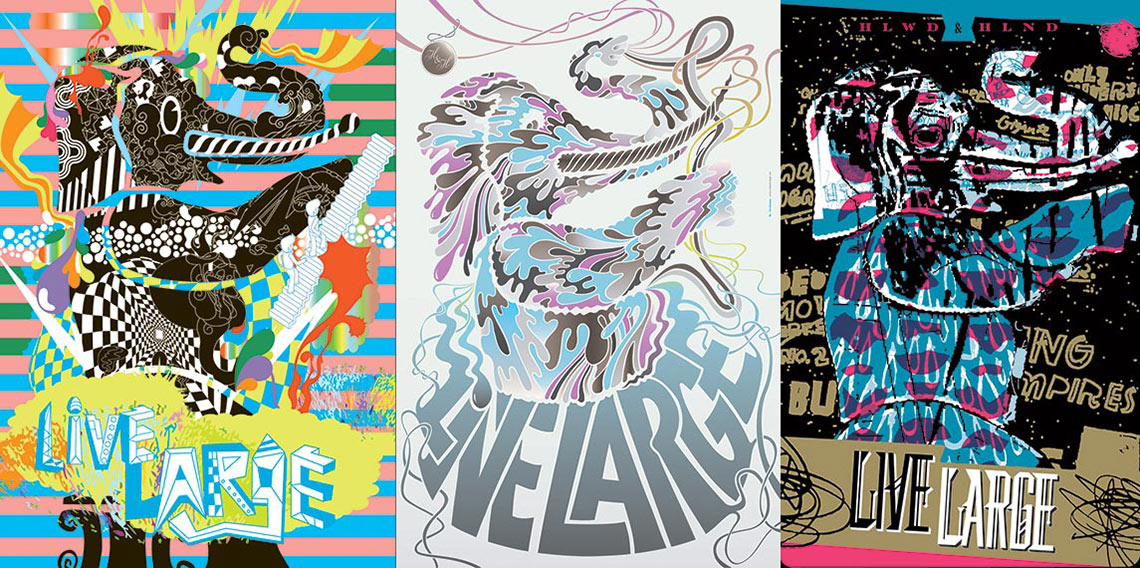 "Live Large" Captured by the Cobra Snake
HDF.LA engaged LA native, influencer, and international night life photographer, The Cobra Snake, to document Hollywood street life in and around Hollywood & Highland, establishing Hollywood Boulevard as a destination and epicenter of cool. The Cobra Snake shared these images on his channels and H&H leveraged them in their communication across digital, social, and traditional advertising. The Cobra Snake set up a "Cobra Shop" in residence at Hollywood & Highland, bringing an authenticity and credibility to the complex.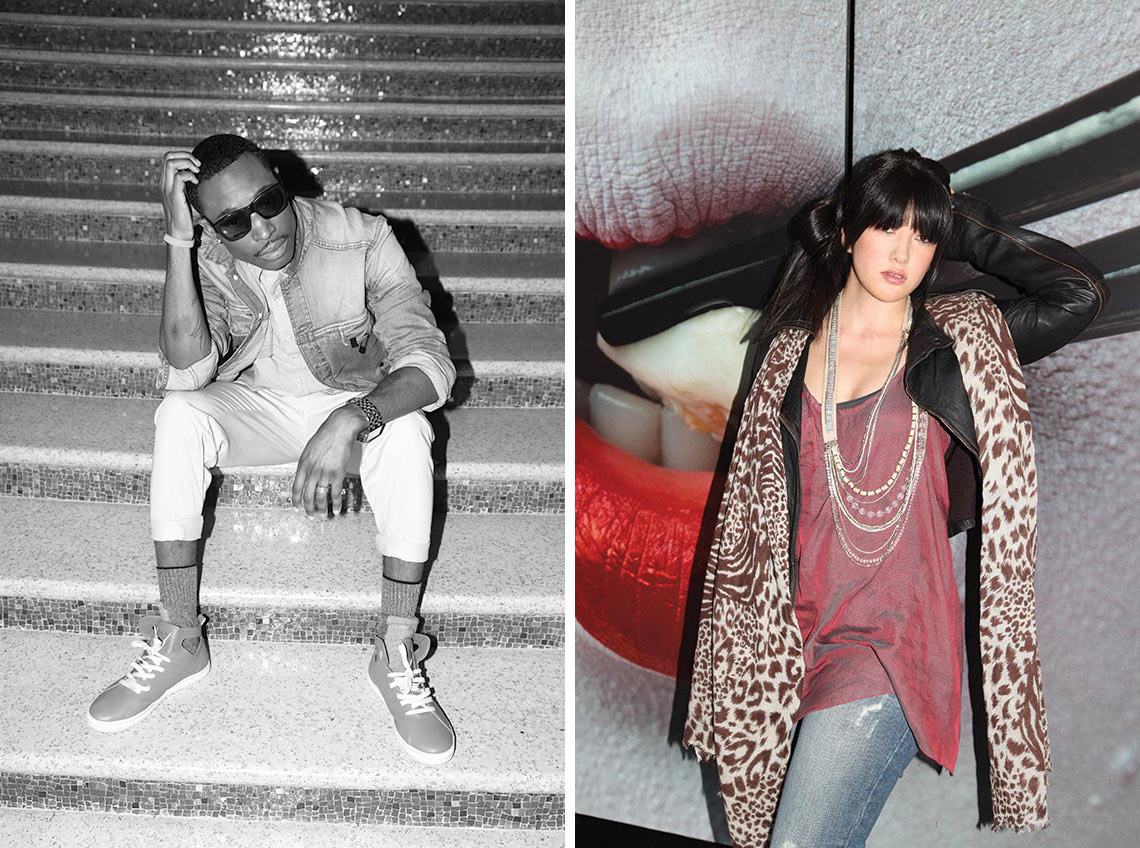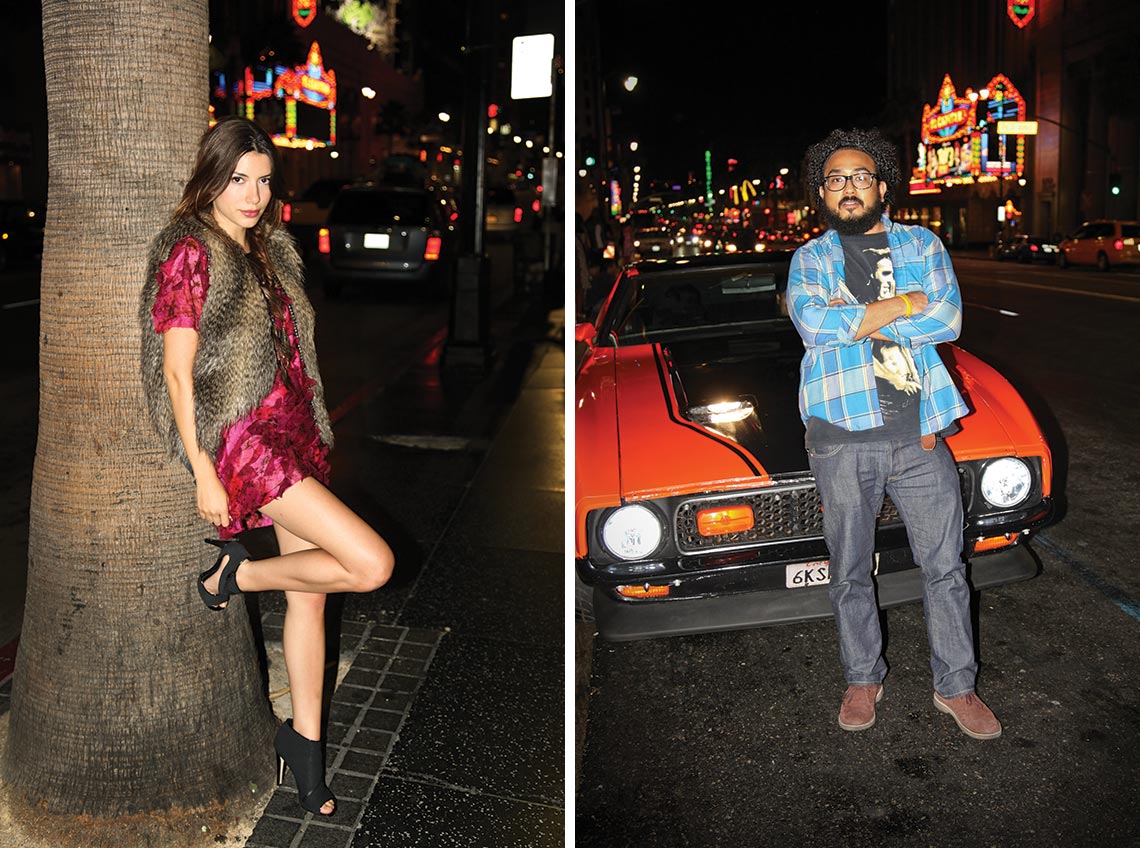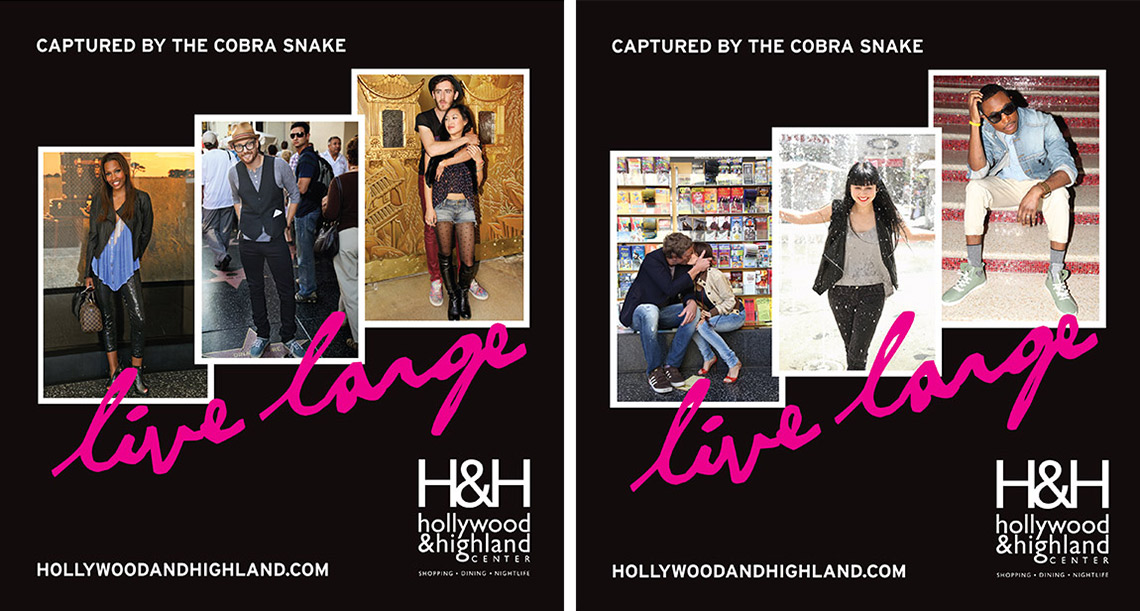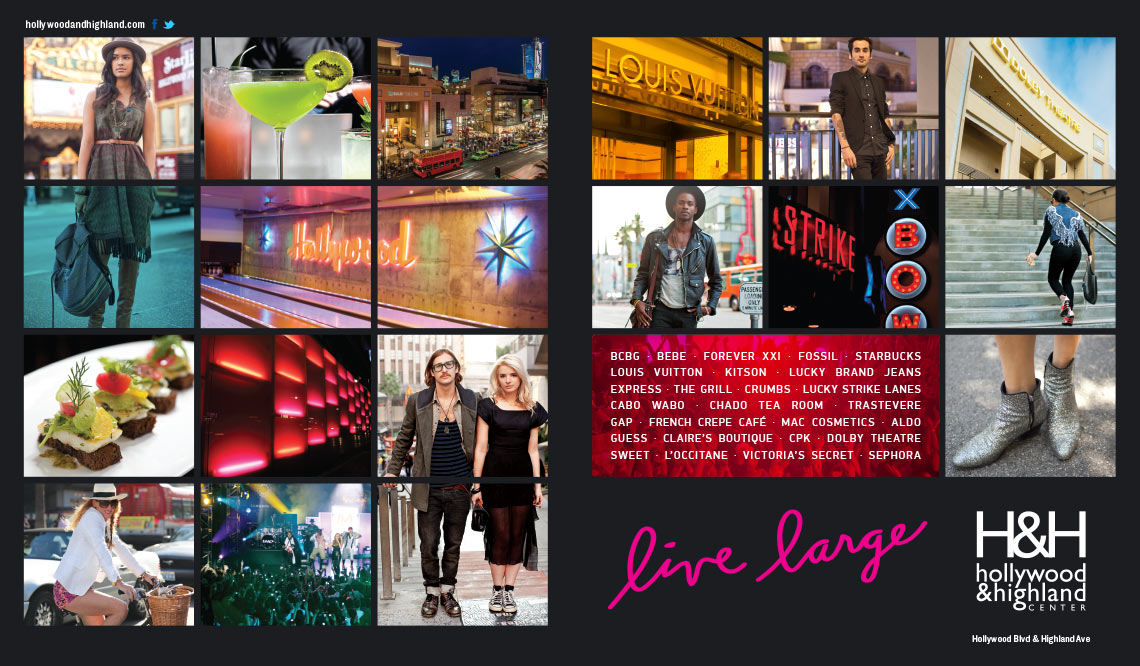 Campaign Evolution – "Live Larger"
"Live Larger" was an evolution of the original concept that embraced the shift in Hollywood becoming a hip destination, but not forgetting the irreverent, and outlandish style and energy that's at the heart of this part of LA. The campaign was rolled out to H&H's printed material, local billboards, 944 Magazine, the LA Times, and LA Weekly print ads.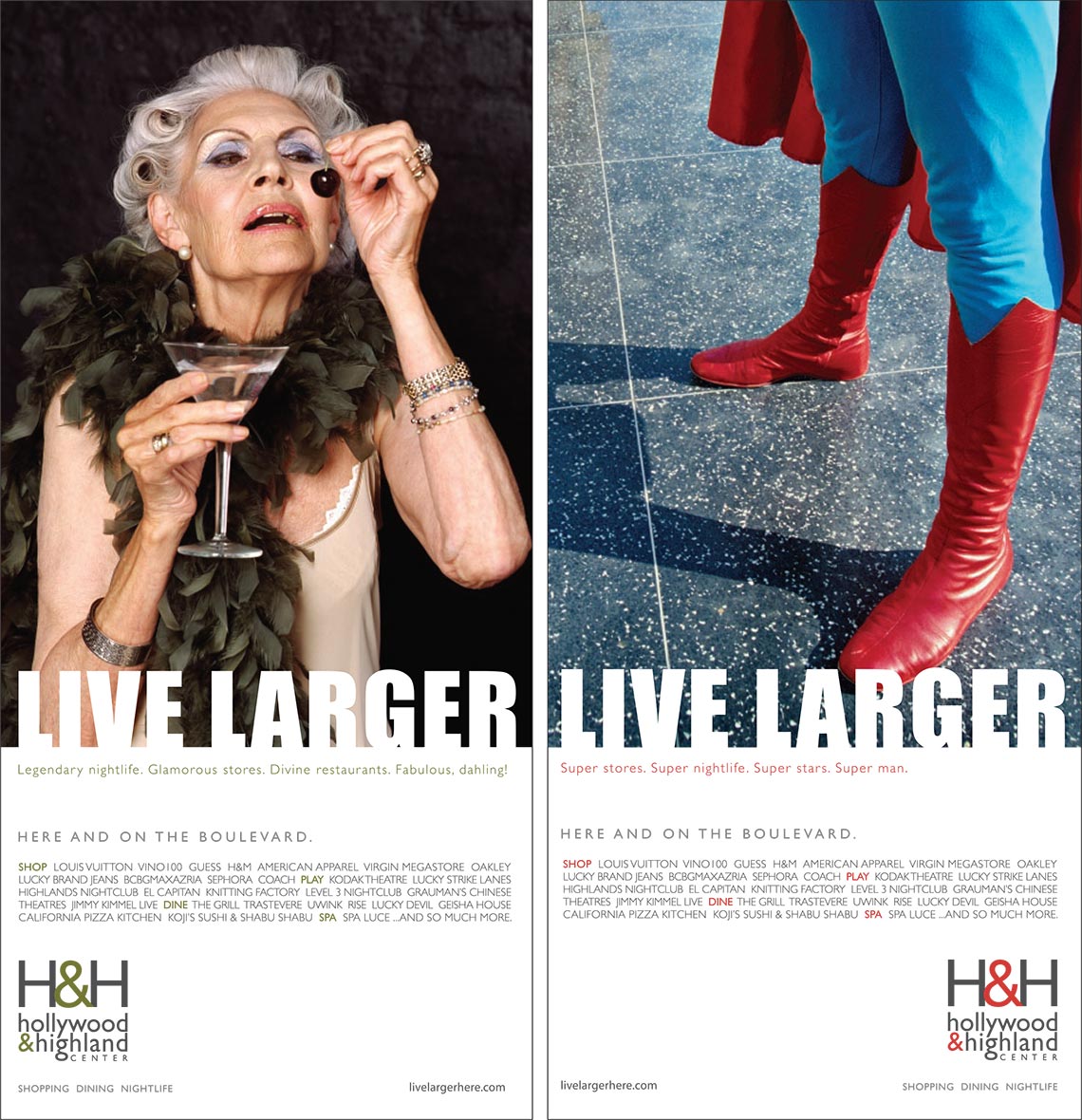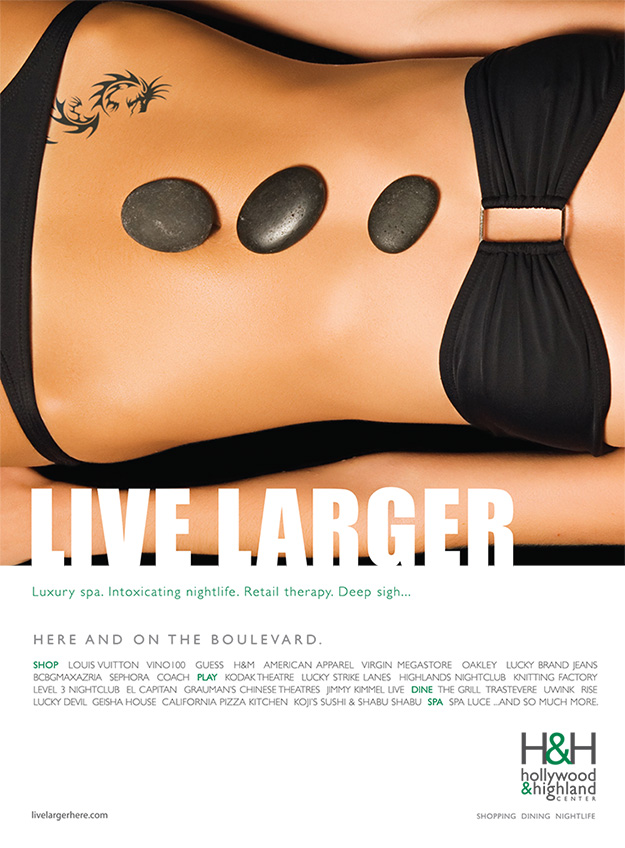 H&H Style Scene Launch
For this digital and social mini-campaign, the newly launched Hollywood Style Scene blog partnered with HDF.LA and Hollywood & Highland to photograph the latest street fashion trends, seen in and around H&H, as a promotional push for the Center, and Hollywood Style Scene online community.